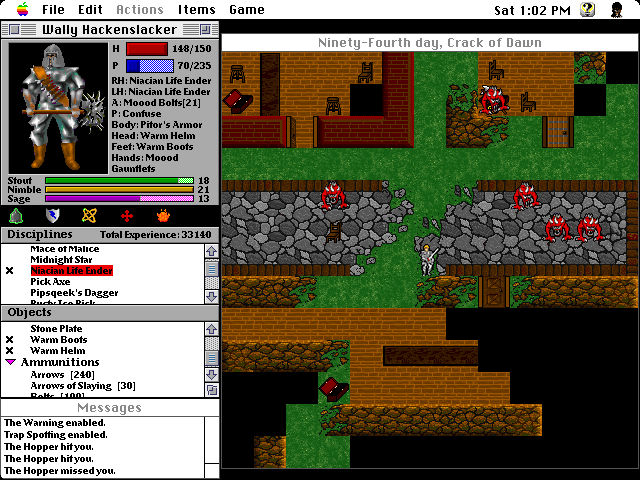 When I first started out in game development, still in college, I was focusing on Macintosh projects because that's the hardware I had. I worked largely by myself with several contractors and hugely helpful friends. Today we might call these "indie" projects. I used the name Paranoid Productions because when I found out MacSoft (part of WizardWorks, later acquired by GT Interactive) would be publishing my first game I had Black Sabbath's Paranoid playing. I turned it up.

The first game I shipped was in 1996 and it was Odyssey: The Legend of Nemesis - a narrative-driven RPG for the Mac. I was largely inspired by Ultima both in tone and in the dated codebase I was working with. The game was actually built on the "engine" that powered Bungie's second game, Minotaur. The game was very narrative-focused and explored a lot of moral themes that I would come back to in The Suffering and numerous subsequent projects (including my current one).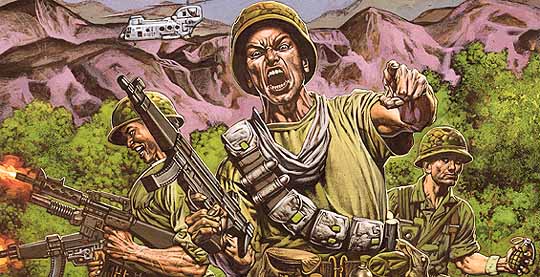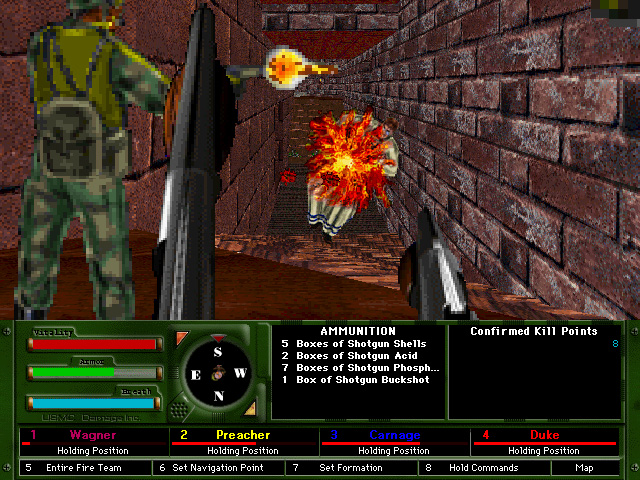 Damage Incorporated is a first-person shooter where you could command your squad - an idea that hadn't really been done before (it shipped around the same time as the original Rainbow Six). The game's story dealt with a homegrown terror threat in the US and was built on Bungie's Marathon 2 engine. Looking back now, I think it's probably the ugliest game I have ever shipped - partly due to 3D engines from the 90s dating horribly, partly because I was young. But it still got 4s and 5s from Macintosh game reviewers, including a 4 out of 5 from Next Generation magazine. The game came out for Macintosh in 1997 with a Windows port following in 1998.